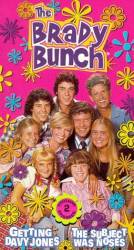 1 corrected entry in Season 1 generally
Corrected entry: In about the middle of the series,Tiger just disappears. Where does he go? They never explain this at all. They even make reference to this in The Brady Bunch movie when Carol says "Tiger,what ever happened to that dog?"
Join the mailing list
Separate from membership, this is to get updates about mistakes in recent releases. Addresses are not passed on to any third party, and are used solely for direct communication from this site. You can unsubscribe at any time.