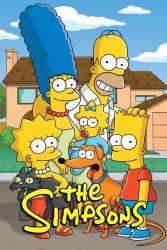 2 corrected entries in Trilogy of Error
Corrected entry: In the scene where Homer is in the bathroom, Marge yells to Homer for breakfast. We see him running naked without a towel but by the time Homer, Bart, and Lisa get to the breakfast table, Homer is wearing his usual shirt and trousers.
Corrected entry: When Milhouse says that he goes to his secret place to cry Bart says, "I didn't know you cried". But in "Bart's Friend Falls in Love", Bart says that he sees Milhouse cry on various occasions.
Join the mailing list
Separate from membership, this is to get updates about mistakes in recent releases. Addresses are not passed on to any third party, and are used solely for direct communication from this site. You can unsubscribe at any time.