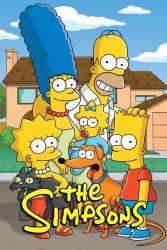 2 corrected entries in HOMR
Corrected entry: In this episode Dr. Hibbert says the crayon was never spotted because he always covered it with his thumb, but in episode 4-18, "So It's Come to This: A Simpson's Clip Show", when Homer is in the hospital, his head X-ray is placed up on the light box on the wall, and is visible with nothing blocking it, so the crayon should have been spotted then.
Corrected entry: Homer's dumbness is caused by the crayon stuck up his nose, as stated in the episode, but on a previous episode, Homer remembers he once was injected with a new drug which the government was testing, which left him bald, fat and stupid.
Join the mailing list
Separate from membership, this is to get updates about mistakes in recent releases. Addresses are not passed on to any third party, and are used solely for direct communication from this site. You can unsubscribe at any time.