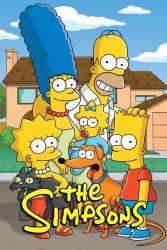 5 mistakes in Skinner's Sense of Snow - chronological order
Skinner's Sense of Snow - S12-E8
Continuity mistake: When the hamster Nibbles has rolled back to Skinner, it takes the lid of the ball off, and the lid lands on the ground. When the hamster is rolling away from Skinner it doesn't put the lid back on, it just leaves it on the ground, but in the next shot the lid is suddenly gone.
don_corleone
Skinner's Sense of Snow - S12-E8
Continuity mistake: When the children are sleeping in the canteen at school, Bart is resting his head on a red sweater. In the close up of him and Lisa, the sweater has now turned dark green. It's not because of the dark that we see it like that because there is a bit of light at the beginning of the next shot and we see the jumper to be dark green.
OL1V3R666
Skinner's Sense of Snow - S12-E8
Audio problem: When Principal Skinner is watching the kids throw the books in the fire, someone goes to throw Huckleberry Finn into the fire. He says "Not Huck Finn. I spent hours crossing out the sass-back." While he says this, his lips don't sync with the words.
Skinner's Sense of Snow - S12-E8
Continuity mistake: When the Hamster rolls through the glass of Flanders car it breaks it near the bottom middle of the front windshield. Later on when Flanders and Homer are taking the kids home you can see the break in the glass has now moved to about halfway up the front windshield. On of the following shots it moves back to its original position and then moves back to being around the middle of the windshield.
Lummie
Join the mailing list
Separate from membership, this is to get updates about mistakes in recent releases. Addresses are not passed on to any third party, and are used solely for direct communication from this site. You can unsubscribe at any time.