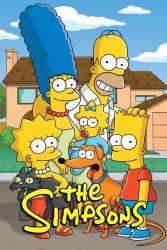 4 mistakes in Maximum Homerdrive - chronological order
Continuity mistake: After Homer falls asleep at the wheel the truck starts to turn the corner. As its going around the bend you can see a white line on the road. The following shot the line has disappeared.
Lummie
Continuity mistake: When Red has finished the steak, he lies back and is the same position for Homer's small speech. However, as soon as Homer starts to say 'Wait, you're not breathing,' Red blinks when he is meant to be dead.
jazzer
Join the mailing list
Separate from membership, this is to get updates about mistakes in recent releases. Addresses are not passed on to any third party, and are used solely for direct communication from this site. You can unsubscribe at any time.