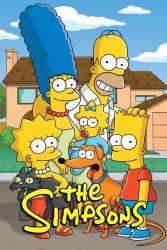 1 corrected entry in Homer Simpson in 'Kidney Trouble'
Homer Simpson in 'Kidney Trouble' - S10-E8
Corrected entry: This concerns when Bart is in the ghost town, watching the robotic can-can dancers. When the four dancers first come out and start their kicks, one loses a leg which goes flying out of the window, breaking it. However when the camera cuts back to the dancers they all have both their legs.
Join the mailing list
Separate from membership, this is to get updates about mistakes in recent releases. Addresses are not passed on to any third party, and are used solely for direct communication from this site. You can unsubscribe at any time.