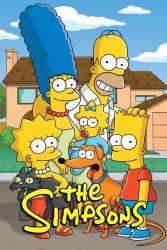 3 mistakes in Lard of the Dance
Continuity mistake: After Lisa wakes from her daydream, there's a boy behind her with blonde hair and a light purple shirt. After Ms. Hoover says "Then come back and finish the test", the boy's hair turns blue, and after it zooms in on Lisa's face, there's a boy with brown hair and a blue shirt behind her.
Nikolai
Continuity mistake: While Lisa is standing in front of the table with her friends in the cafeteria, we see that the trays appear during the first shot, then after the camera zooms in on Lisa's table, the trays disappear. Then during the third shot, Lisa calls Alex over to her table. Look at the table again: the trays have reappeared. (00:06:00)
hellomikie92
Join the mailing list
Separate from membership, this is to get updates about mistakes in recent releases. Addresses are not passed on to any third party, and are used solely for direct communication from this site. You can unsubscribe at any time.