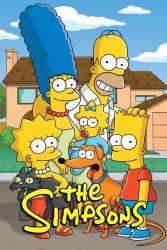 1 corrected entry in In Marge We Trust
Corrected entry: When Rev Lovejoy talks to Marge about how Flanders kept bothering him, like visiting the church and phoning him, in one of the scenes Lovejoy and his wife are sitting in a cafe in France, and Flanders manages to phone him. Thing is, how did Flanders know where they were, or even know they were at that cafe?
Heather Benton
Join the mailing list
Separate from membership, this is to get updates about mistakes in recent releases. Addresses are not passed on to any third party, and are used solely for direct communication from this site. You can unsubscribe at any time.