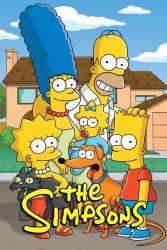 2 corrected entries in Homer's Phobia
Corrected entry: At various points Homer says things which imply that he has very little problem with anybody being gay (e.g., his misunderstanding with Mr. Burns in "Last Exit To Springfield") but in this episode we are told he is homophobic.
He's My Brother
Corrected entry: John is wearing Homer's old bowling shirt which he got at the Goodwill, but at the end of the bowling episode, Mr. Burn's attack hounds tears Homer's "Pin Pals" shirt to shreds. How could John get that shirt at the Goodwill if the hounds tore it up?
Join the mailing list
Separate from membership, this is to get updates about mistakes in recent releases. Addresses are not passed on to any third party, and are used solely for direct communication from this site. You can unsubscribe at any time.