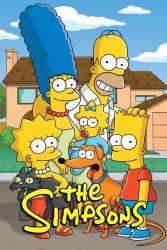 2 corrected entries in The Simpson's 138th Show Spectacular
The Simpson's 138th Show Spectacular - S7-E10
Corrected entry: During the "Who Shot Mr. Burns" alternate ending with Smithers shooting Mr.Burns, Smithers is smartly dressed and wearing his jacket. At the end of part 1 and start of part 2, Smithers was badly dressed. Carl also points out at the end of part 1, that Smithers left his jacket on his chair after the town hall meeting.
Join the mailing list
Separate from membership, this is to get updates about mistakes in recent releases. Addresses are not passed on to any third party, and are used solely for direct communication from this site. You can unsubscribe at any time.