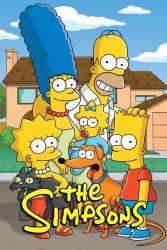 5 corrected entries in Who Shot Mr. Burns? (2)
Who Shot Mr. Burns? (2) - S7-E1
Corrected entry: When Smithers realises that he shot Jasper, instead of Mr. Burns, he mentions that he left the meeting early in order to watch Pardon My Zinger. However, in the previous episode, you see him walk out of the meeting with everyone else, very slowly. (00:06:25)
Who Shot Mr. Burns? (2) - S7-E1
Corrected entry: The Police and Smithers go to the Retirement Castle to question the old man about Smithers shooting him in the boot; this would be very difficult seeing as the retirement castle was destroyed in Part 1.
Join the mailing list
Separate from membership, this is to get updates about mistakes in recent releases. Addresses are not passed on to any third party, and are used solely for direct communication from this site. You can unsubscribe at any time.