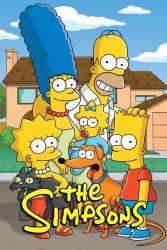 1 corrected entry in Two Dozen and One Greyhounds
Two Dozen and One Greyhounds - S6-E20
Corrected entry: In the show where Santa's Little Helper finds his mate and they have puppies, Monty Burns is out with Waylon Smithers. The two are on the street and see the puppies in a box. He starts stealing the puppies but SURELY the people around him (at least ten) would see that he was stealing the puppies.
Join the mailing list
Separate from membership, this is to get updates about mistakes in recent releases. Addresses are not passed on to any third party, and are used solely for direct communication from this site. You can unsubscribe at any time.