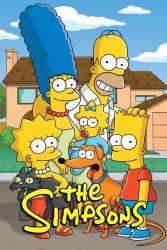 1 corrected entry in Deep Space Homer
Corrected entry: Neither Barney nor Homer underwent any sort of physical or medical examination at all. Homer has a heart condition, he has had bypass surgery, and yet he is still allowed to take part in the mission. Also, both of them are surely too overweight to be allowed to participate.
Join the mailing list
Separate from membership, this is to get updates about mistakes in recent releases. Addresses are not passed on to any third party, and are used solely for direct communication from this site. You can unsubscribe at any time.