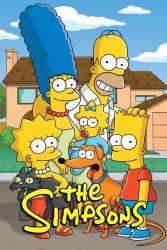 2 corrected entries in Homer the Vigilante
Corrected entry: When we see the outside of Herman's weapon shop, it appears to be a reused shot from Season 1.
OL1V3R666
Corrected entry: Somebody with glasses and a hat drowns in a river, but later when everybody is looking for the treasure, he is there as if nothing has happened to him at all.
OL1V3R666
Join the mailing list
Separate from membership, this is to get updates about mistakes in recent releases. Addresses are not passed on to any third party, and are used solely for direct communication from this site. You can unsubscribe at any time.