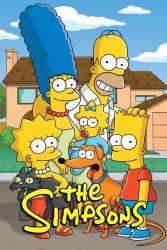 2 corrected entries in Marge on the Lam
Corrected entry: When Marge goes to the ballet with Ruth Powers, she has a purple coat with fur around the top. They go to the ballet, and when they come out Marge hasn't got the coat.
Corrected entry: Homer manages to call Marge from a pay phone even though both of his arms are trapped in two vending machines.
Join the mailing list
Separate from membership, this is to get updates about mistakes in recent releases. Addresses are not passed on to any third party, and are used solely for direct communication from this site. You can unsubscribe at any time.