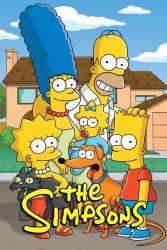 2 corrected entries in Duffless
Corrected entry: The hamster gets electrocuted mildly by a food pellet with an electric current. However, it is an electrical insulator so it couldn't have an electric current.
OL1V3R666
Corrected entry: When Homer enters Moes bar after one month without beer, two identical drunks are visible in one shot.
Join the mailing list
Separate from membership, this is to get updates about mistakes in recent releases. Addresses are not passed on to any third party, and are used solely for direct communication from this site. You can unsubscribe at any time.