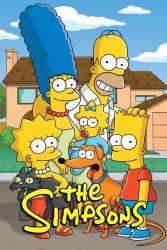 6 corrected entries in Homer Defined
Corrected entry: 40 seconds pass during the time period when the announcer says there is 1 minute left and 30 seconds left. Also between the announcer saying there is a half-minute left and 15 seconds left, 25 seconds pass. (00:08:10 - 00:09:20)
Yoshi
Corrected entry: When Smithers shows Mr. Burns the picture of his dog, he is standing to the right of him. Immediately after, he is standing in front of the TV monitors. (00:03:10)
Yoshi
Corrected entry: When the meltdown is in progress Smithers says that Homer was hired under Project Bootstrap, yet in the episode titled "I Married Marge" we see that it was Mr.Burns himself that hired Homer.
Corrected entry: When the school bus stops at Springfield Elementary, it is visible that the bus stops on the sidewalk. (00:02:20)
Yoshi
Join the mailing list
Separate from membership, this is to get updates about mistakes in recent releases. Addresses are not passed on to any third party, and are used solely for direct communication from this site. You can unsubscribe at any time.