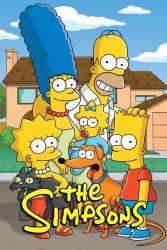 1 corrected entry in The War of the Simpsons
The War of the Simpsons - S2-E20
Corrected entry: After Marge explains why they're having the party, Homer recalls their wedding very vividly, having, "priests, champagne, and musicians," but in Season 3, "I Married Marge," their wedding isn't that spectacular as Homer remembers.
Join the mailing list
Separate from membership, this is to get updates about mistakes in recent releases. Addresses are not passed on to any third party, and are used solely for direct communication from this site. You can unsubscribe at any time.