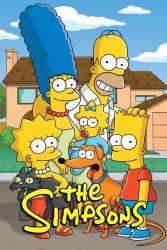 2 corrected entries in Brush With Greatness
Corrected entry: When Homer gets stuck in the water slide, a few kids are sent down to dislodge him, and they get stuck too. However, when the section of pipe containing him is removed later, the kids are nowhere to be seen.
Corrected entry: Marge should not have received the letter from Ringo Starr because of the fact that she was in her teens when she wrote the letter to him, and she was not living in the Simpson family's current house.
Join the mailing list
Separate from membership, this is to get updates about mistakes in recent releases. Addresses are not passed on to any third party, and are used solely for direct communication from this site. You can unsubscribe at any time.