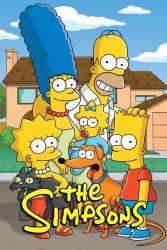 3 corrected entries in Bart Gets An F
Corrected entry: When Bart first writes 'Treasure Island' on the board he has written it on two lines, the 'Treasure' is above the 'Island'. But after a couple of shots we see the blackboard again and the two words are next to each other.
domwhit23
Corrected entry: When Bart watches "Gorilla The Conqueror" with Homer, the giant gorilla in the film throws a tree at various people. Some of the people are in mid-air before the impact.
Corrected entry: The flag outside Springfield Elementary remains still in the wind.
Join the mailing list
Separate from membership, this is to get updates about mistakes in recent releases. Addresses are not passed on to any third party, and are used solely for direct communication from this site. You can unsubscribe at any time.