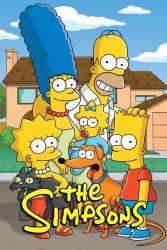 2 corrected entries in Krusty Gets Busted
Corrected entry: When Homer takes a chocolate lollie from the freezer at the Kwik-E-Mart, it is exposed (we see Homer eating it later without having to peel a wrapper). Wouldn't it be in a wrapper?
OL1V3R666
Corrected entry: During the trial, the prosecutor shows the court several betting slips that Krusty's used. Right before this, Krusty revealed he couldn't read or write - how would Krusty have known what to write on the slips?
DaveJB
Join the mailing list
Separate from membership, this is to get updates about mistakes in recent releases. Addresses are not passed on to any third party, and are used solely for direct communication from this site. You can unsubscribe at any time.