Mr. Monk Meets His Dad - S5-E9
Deliberate mistake: In the opening scene, Wood's tie is grabbed by an exposed fan belt located above the side of the engine. However, this belt/pulley assembly doesn't exist in a real truck's engine compartment - the fan belts are all in front of the engine, where the camera can't see them easily. The prop master must have added this dangerous device to the truck to allow the camera to see the strangulation.
More Monk deliberate mistakes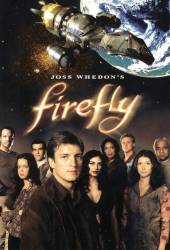 Deliberate mistake: After the Crazy Ivan, where they escape from the Reaver ship, the shot of Mal, Wash and Zoe celebrating on the bridge. Wash has his hands out in front of him like he's still holding the stick, but there's nothing in his hands. In the commentary, Joss Whedon mentions that, in order to get the shot right, they had to move the seat back far enough that Alan Tudyk couldn't reach the controls, so they instructed him to mime it.
More Firefly deliberate mistakes
Deliberate mistake: In the episode "Bunk," a man goes in the house looking for his cat. When the cat releases the fumes, it jumps down, but when the man dies, the cat is nowhere to be found. The cat is not mentioned ever again in the episode either.
More CSI: Miami deliberate mistakes